Young Boys' New York Sun LP out now!
We're pleased to announce that Young Boys' storming debut, New York Sun, is now available. We're garnered some great press from the likes of Brooklyn Vegan, Hero, YVYNYL, Alt Sounds, The Philadelphia Daily News and more. Buy the LP here Stream the LP via Spinner. Buy the MP3 version here (iTunes, Spotify, Amazon, etc, soon) Also, don't forget for those in New York,...
Stream New York Sun in full via Brooklyn Vegan
Starting today, the fine folks over at Brooklyn Vegan will be hosting a full stream of New York Sun, the upcoming LP from Young Boys, out next week, 2.26. Purchase details soon. As previosuly announced, a release show will take place 3.3 at Glasslands. STREAM: Young Boys- New York Sun (via Brooklyn Vegan)
Young Boys' "New York Sun" LP Release Show- 3/3 at...
March 3rd, 2013  Glasslands Gallery, Brooklyn YOUNG BOYS (New York Sun LP release) XRAY EYEBALLS PUNKS ON MARS RACOON FIGHTER BRANDON of CROCODILES (DJ SET)  TICKETS: http://ticketf.ly/SDqHJm
International Shipping Rates Increase
Friends, I am sure you've heard the news. The USPS recently enacted a rate hike for shipping costs. Though, domestically the rates will remain close to what they were, internationally, rates are a different story. First Class Package International Service will see up to a 60% increase for packages up to 1 pound while Priority Mail International will see a 8.8% increase.  For a taste of what...
Holloweyed Welcomes Young Boys; LP out soon
We're excited to start the new year off with a new record. Brooklyn's Young Boys have been a favorite of ours since we heard their demos early last year and we're honored to now have their debut LP, the booming New York Sun, on the horizon for February. Full info soon. Until then, read a bit about the band and check out "Love Hits." With a rooted affinity for...
Jack Ladder x Impose
While in NY, Jack Ladder did a chain-letter style interview with Impose Magazine. Read his thoughts about Marvin Gaye, CMJ and water right here.
Jack Ladder to play Spunk Tones Fest alongside...
Australia friends, Jack Ladder (w/ his Dreamlanders) will be performing alongside Beach House, Sharon Van Etten, Wintercoats & Bored Nothing at a mini-festival called Spunk Tones, presented by Spunk Records and Mistletone Records in January.  A&I Hall, Bangalow, Australia Tickets on sale now via Oztix.
Jack Ladder Comes to America
We're really excited about this. Next week, Holloweyed's own, Jack Ladder comes to America from Australia for shows in New York City (CMJ) and Los Angeles. It's a week of special performances in each city, including a NY date with Arbutus act TOPS and an LA show with the wonderful Cult of Youth. We really, really hope you can come out and see this. NY 10/17 Googies / The...
Jack Ladder Talks to Vice, Premieres New Video For...
Today, we are excited to announce yet another brand new video for Hurtsville b-side, "3 Stomachs / No Weekend." The video was directed by "Short Memory" director, Wilk. The song is apart of the soundtrack to Watch With Mother, an iTunes horror sketch series that Jack Ladder composed the music for. The b+w video is below and premiered today over at Vice.  Jack Ladder also...
6 tags
Jack Ladder Unveils "Dumb Love" video
Today, we are excited to announce a brand new video for "Dumb Love" from Jack Ladder & The Dreamlanders' stunning LP, Hurtsville. The b+w video was directed by Wilk, and premiered today over at Impose.  Jack Ladder & The Dreamlanders – "Dumb Love" from Jack Ladder on Vimeo. We've also some very exciting Jack Ladder news to announce in the coming days...
Hurtsville LP stock dwindling; Out now in Europe!
Holloweyed is nearing its final stock on the limited-edition LP version of the Hurtsville LP. So, if you've been on the fence for the lovely special-edition (w/ screened lyric/photo book and digital download card), I'd say now's the time to make the call.  More copies will be available to those fans in Australia (no more import charges guys!) very soon via Spunk and the artist...
Radio play
We here at Holloweyed are excited to announce that both KROQ, Suffolk and Cool and Connections, the new show from Guitar Center and reknowned DJ Nic Harcourt have all been playing tunes from Jack Ladder's HURTSVILLE.  You can listen to Nic Harcourt's last show right here. Thanks for the air guys, we're honored. HURTSVILLE is available now in limited vinyl (now...
Hurtsville out now
The time has come. We're honored to release Jack Ladder and The Dreamlanders' stunning album, Hurtsville in various formats to North America. After months of preparation, it really feels amazing to have it out there. To celebrate the release, the folks over at Spinner will host an exclusive stream of the album in its entirety. Listen here.  Also, Steve Jones (of Sex Pistols fame)...
Stream Hurtsville in its entirety
Hurtsville is out this week in North America via 180 gram vinyl and digital formats from Holloweyed Records. You can purchase the LP in our store now. In celebration, the folks over at Spinner/AOL are streaming the entire record, all week. Listen here. Hurtsville will hit the standard digital retailers like iTunes and Google Play later this week.
"Cold Feet" (DM Edit) premieres via MOKB; Pre...
Today,  Jack Ladder and The Dreamlanders unveil a remix of lead single, "Cold Feet," courtesy of DM Edit, the production guise of PVT's Dave Miller. Download it above, stream it below. Jack Ladder and The Dreamlanders- "Cold Feet" (DM Edit) (MP3)  A vinyl pre-order of the album was also unveiled. Inspired by the slow-motion house music played at heyday London...
2 tags
Jack Ladder's HURTSVILLE out 7/17!
Sometimes it's about the entire package, about a fully-formed conception of how art and sonics can envelop. A downright massive offering, the Hurtsville longplayer from Australia's Jack Ladder and the Dreamlanders cannot be ignored. Recorded in the expansive NSW countryside at the 115-year-old Blackburn Estate, this collection is cinematic, brooding and impacting in its delivery;...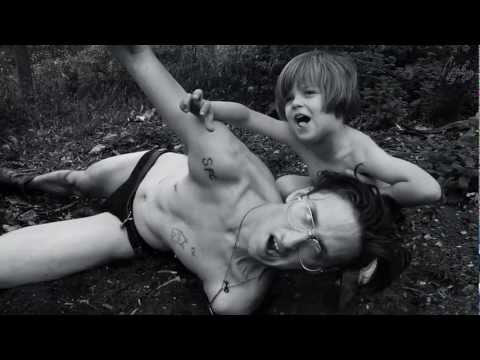 2 tags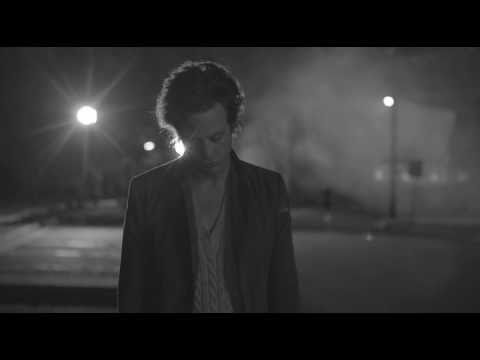 4 tags
Vinyl
For boutique labels, vinyl copies of albums are fantastic things. Especially when you get to shout on about how great it is and it's your little logo on the back of it. It's akin to a feeling of honor I'd say. A process indeed- I know, I apologize- the long-awaited vinyl version of JACK LADDER's fantastic album, HURTSVILLE has arrived and is coming very soon via...
Watch
5 tags
Jack Ladder drops Short Memory video; single up...
The stunning new video from Jack Ladder and the Dreamlanders premiered this morning via BPM. Watch it HERE. The "Short Memory" single can be streamed/embedded and purchased from HERE. The vinyl/digital versions of the album, HURTSVILLE are coming soon. 
3 tags
5 tags
Cheers to MOKB
Oi! Consider this a thank you letter to the wonderful folks over at MOKB for posting a great bit about "Cold Feet" and Jack Ladder.  "Cold Feet by Aussie's Jack Ladder & The Dreamlanders has been one song that I have been unable to shake from my daily listens" Cheers!  Read the entire post here. If you still haven't downloaded the tune, you can do so for...
4 tags
Tumblr love
Happy Holidays everyone. I'm pleased to say most of my shopping is finished. Post Office trips are next. Ugh. Anyways, Jack Ladder & The Dreamlanders' "Cold Feet," has been getting lots of Tumblr love lately. Thanks! Free music is always a good thing, especially around the holidays. Snag our debut single for free over at Bandcamp.
3 tags
'Cold Feet' single out now
The first single from Jack Ladder and the Dreamlander's fantastic HURTSVILLE is available now. Head over the the Bandcamp to download the six-minute gem for free. You can also use that little widget right here: <a href="http://jackladder.bandcamp.com/track/cold-feet"...
2 tags
Welcome to HURTSVILLE
After months of preparation, Holloweyed Music is honored to present the U.S. release of Jack Ladder and the Dreamlanders. A downright massive release, HURTSVILLE cannot be ignored. Recorded in the desolate Australian countryside, the collection is delicate, limitless and impacting in it's delivery- by far one of the best things we've heard in ages. The first single, "Cold...